Info You Need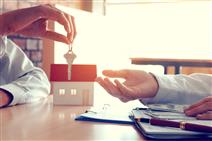 At Marchant Property Management, we treat your home as our own. We offer a wide range of property management services to fit your needs as a landlord or home owner, and tailor our services to ensure that you have the highest level of service for your home. As investors ourselves, we understand owners' needs and with our attention to every detail before, during and after the leased term, our property management team will exceed your expectations. We are here to make sure your investment is protected and to give you peace of mind.
Our Services
Our Services Free Rental Analysis Pricing
Owner Resources, Links & Forms
Owner Statements Available Online
Did you know that you can access your owner statements online?
Benefits:
Concise statements covering the performance of your property for the previous month
All data on your property is stored in a state of the art data center
Access information about your property 24/7
Access information about your property from anywhere with an internet connection
How it works:
We use a state of the art portal system that provides access to statements, reports, work orders, invoices, documents, and more.