Agent Referral
Refer a Client to Us and Receive a $250 $350 Referral Fee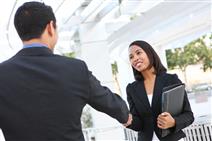 We are your property management partner.
At Marchant Property Management relationships are important to us. We understand the value of communication and protecting the friendships that you have created with your clients over the years. That is why we developed our Agent Referral Program to let you as a real estate agent focus on sales and rest assured that your clients have the care and support they need with a property manager.
At Marchant Property Management we specialize exclusively in property management and we have designed our Agent Referral Program to give the same level of care and attention that you would give to your clients. We focus on having a full service property management solution that takes care of the property start to finish. This means that when you start working with your client again, the home will be as good or better than when you left it.
Our pledge is to maintain the property and provide the best possible support to your client and smoothly transition them back to you once they are ready to sell. As property management specialists we only focus on property management and will never take your client away from you.
We are your resource in property management. Contact us today to find out how we can mutually work together and combine our complimentary services.
When does the Marchant Property Management Agent Referral Program make sense:
Anytime you sell a property to an investor
You have a client who's had their home for sale for an extended amount of time and it doesn't appear the house will sell in the current market
When your client needs a faster form of income and can't wait longer for their property to sell
When you have a client that's ready to buy a house and needs to do something with their home quickly
When you have a potential tenant looking for a home to rent
Regardless of the situation, when you refer one of your clients to Marchant Property Management, you can rest assured that we will take care of them and when they're ready to sell their home in the future, we'll encourage them to connect back to you for the listing. We will never take a listing from an agent…it's just not what we do. We're experts at finding great tenants for owners and great homes for tenants.
So, How Do You Get Paid?
We're happy to offer one of the most aggressive Agent Referral Fees in the industry. For every home that you refer to Marchant Property Management that we lease, we will pay you. It's a win/win for you, your client, and for Marchant Property Management.
$250 Referral Fee - When an Agent refers an owner and they sign a property management agreement, we will pay a $250 Referral Fee when the home is leased.
$100 Tenant Placement Fee - When an Agent shows a property to a potential tenant and they sign a lease agreement, we will pay a $100 Tenant Placement Fee.
Return Guarantee - If the owner decides to sell their investment property, we will return them to the referring Agent.
To ensure you get paid in a timely manner, please take a second and fill out the form on this page. It will be uploaded to our system where we can easily track the owner or tenant you refer. In addition, we will need a W-9 from your real estate brokerage, which can be downloaded here.
Should you want to talk to a Marchant Property Management representative more about our program, please don't hesitate to call us at (864) 527-4505 for more information.
We Buy Management Accounts
Tired of property management altogether and want to get out of the business? We can help and are always interested in expanding our portfolio. We have bought out other companies in the past and can make the transition effortless. Please contact Hunter Hughey to set up a confidential meeting.